What castle residents say
What would our Schlössl
be without its guests.
Since time immemorial, Schlössl lovers, individualists and sophisticated guests from all over the world have resided here. People who want to "own" their very own holiday castle and share it with family and friends. It is these people who give our castle its charm and magic - after all, what would a castle be without its inhabitants?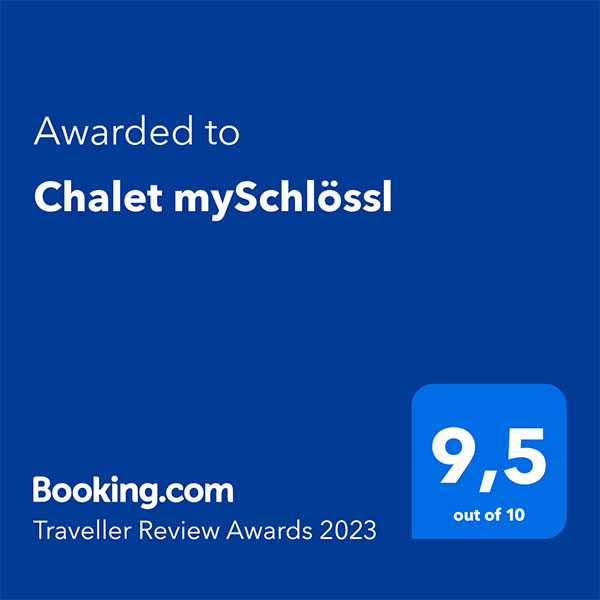 "Birthday present from my kids, a weekend with extended family - parents, kids, grandkids - at the Schlössl. Indescribably beautiful, relaxing and fun, the Schlössl exclusively for us, the start of the day with a gourmet breakfast in the "Holzwurm" is perfect. Despite the bad weather we walk - well dressed - along the forest path, the children play with pine cones and stones, in the meantime Willi has heated up the tiled stove in the Zirbenstube and we come back with red noses and wet and happy and enjoy the cosy parlour. The children paint and build their own castle with wooden bricks and then it's time for dinner - in the "Holzwurm" of course. After the meal there is a real party in the parlour, dancing and laughing. It's been a long time since I've felt so carefree and joyful around my extended family."
"At the Schlössl I am not just a guest - you can feel that. I find it casual to be my own castle lord in the midst of nature."
"I am an architecture lover and like such SPECIAL houses as the Schlössl. For me it has character with its many little alcoves to retreat to, I love it and always enjoy coming "home"."
"At the Schlössl and with the Gappmaier family we simply feel at home. Every year at the women's World Cup night slalom we enjoy the great location at the finish area, the gourmet breakfast at the Holzwurm and the warm hospitality. Love to do it again every year."
Bettina, Julia, Anna Bachmann
"Since the first time I was here, I fell in love with the "Schlössl". It's a particularly relaxing place for me to spend quality time together with my friends, we like to come back every year."