The special chalet in Flachau, Austria
Be at home
in your own castle.
Welcome to your own castle - to your kingdom. Experience the unique Schlössl history. Live in the golden ratio. Ring your Schlössl bell and relax in the Schlössl garden. Be in the middle of nature and enjoy the sunset. Laugh, eat and drink by the fire pits. And feel the real home feeling. This and much more awaits you: in your chalet in Salzburg, Flachau.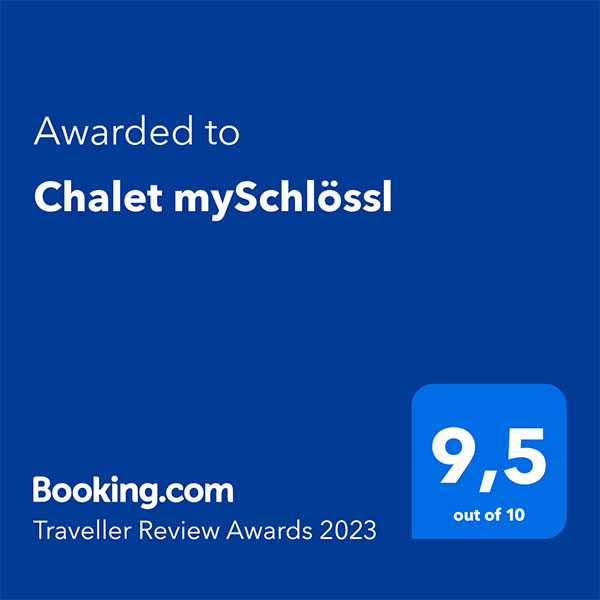 Your castle
Your empire
Share the entire Schlössl exclusively with your family or friends or make one of the rooms or the holiday apartment your personal retreat in the chalet in Flachau.
my castle is your castle
What awaits you
in the mySchlössl
Ski-In, Ski-out | Bike-In, Bike-Out
With us you have the ski slopes, the coolest hikes and bike highlights right under your nose. Just put on your ski and hiking boots and get going.
Living in the | golden ratio
Do you want to live in the "golden ratio"? - Your Chalet mySchlössl is a real masterpiece with unique history and architecture. You can't get that anywhere else.
Holiday in | central proximity to nature
Our guests friends come to us in Chalet, because with us they get both: a real central location and still a holiday in the middle of nature.
YOUR BEST PIECE AT HOME
Chalet mySchlössl
Living in the Schlössl.
With us you are not a guest, but a friend.
You're part of our family.
And we give you the best piece of home
Mmmmhhh...
Your taste buds come to us
...full speed ahead. Modern interpretation with local culinary art
and with secret recipes.
Be the Local Hero!
We'll make you a local hero
and insiders with the secret hot spots
and activities from the region.
Celebrate your event exclusively at the Schlössl!
Weddings, birthdays, family gatherings, special occasions:
#myschlössl #fun #enthusiasm
#magicmoments #sparkleintheeyes
History with stories.
Planned by star architect Lois Welzenbacher,
further developed by master craftsman Robert Costa,
your castle has one thing: history.
References
What our guests
Friends say
"At the Schlössl I am not just a guest - you can feel that. I find it casual to be my own castle lord in the midst of nature."
Manfred Mitterbacher